Get over it, Obama lovers. There will be no withdrawal of troops from Iraq. Best case scenario is Obama withdraws the number of troops to 50,000 and we have a permanent base much like in South Korea or in Germany.  The troops will return home, only to go invade Pakistan or some nonsense. Obama is not opposed to foreign intervention, he has said he wants to INVADE PAKISTAN for fucks sake and he only believed the Iraq war was wrong because it would make it harder for future foreign interventions. He never said in his anti-Iraq war speech in 2002 that the war was wrong for policy reasons. He believed it would only hurt our standing in the world for future foreign occupations.
Barack Obama is not antiwar and no one is about to convince me he is at this point.
Stop fooling yourselves with his political promises. Nixon promised to bring the troops home too.
After Multiple Escalations, Will Enough Ever Be Enough?
by Jason Ditz, April 29, 2010
After 15 months in office President Obama has increased the number of troops in Afghanistan by an almost impossible amount, going from 30,000 (itself the product of an end-of-term escalation by President Bush) to 86,000… with the troop level pushing 100,000 by the end of the summer.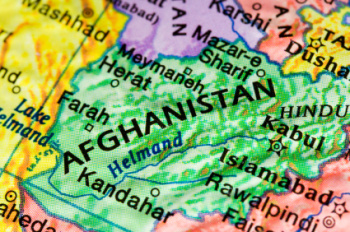 What is rapidly becoming the ultimate example of a mission that grows to exceed whatever resources it is given, thePentagon's latest report on Afghanistan is warning that they still don't have enough troops to cover even half of the "key districts" in the nation, let alone the rest of the country.
The report was released yesterday, with an emphasis on the grim assessment of just how unpopular President Hamid Karzai is in those "key" districts. The report also noted that the Taliban continue to grow and claimed, speciously considering the data in the report, that the rising violence had "leveled off."
Yet the Obama Administration clearly can't do anything to make Karzai a more palatable president, and nine years suggest the US has no idea how to keep the Taliban from growing. In the end it may therefore be the troop shortages that shape the policy, as if the administration is willing to do one thing it is throw more troops at the conflict.
Though Pentagon officials expressed hope that the remainder of the current US escalation, coupled with the foreign escalations, would cover the "key" districts, there seems to be no wiggle room in the US strategy, and little to stop other districts from suddenly taking on greater importance.